Evaluate Javascript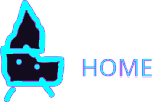 This is a paragraph element.
This is a div element.
Examples of codes you can try:
alert("put text in between these quotes"); // This code will make a popup with the text you chose in the popup.

document.body.innerHTML = '

text goes here

'; //Changes the entire page to say the text you chose. (Ignore my accidental newlines.)

location.href = "https://google.com"; //Redirects you to the URL that you provided. Remember to add "https://" or "http://" to the beginning of the URL.